5 reasons why you should consider Alfa Romeo
Alfa Romeo only recently returned to North America, and the brand's vehicles are not yet the most common sighting on our roads. That said, you'll be excused if your knowledge of the brand is limited. Accordingly, we saw it fitting to explain what Alfa Romeo is all about and why you should consider one the next time you're looking for a premium vehicle.
Exclusivity
Rare are the people who want to arrive at work wearing the same shirt, watch and shoes as their colleagues. This pursuit for identity and distinctiveness is just as important for many when purchasing a vehicle – especially when it's of the premium variety. Considering the vast number of German and American rivals on the streets and the considerable investment that such vehicles command, it goes without saying that Alfa Romeo's novelty and rareness is arguably one of the brand's strongest selling points.
Attention to detail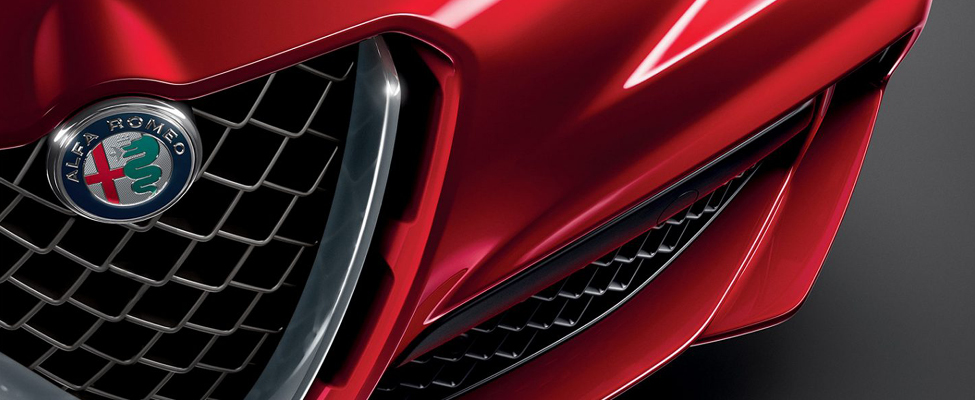 When it comes to Alfa Romeo, exclusivity is much more than the limited number of vehicles on the road. Alfa Romeos are unique. Really unique. Whether the distinctive grille, eye-catching logo or exquisite engine, "Alfa's" stand out in a world of conformity. Alfa Romeos have an incredibly unique design language, and the vehicles are designed to prioritize elements that are difficult to quantify. Of course, the brand makes use of advanced technology with all of the latest features, but the real emphasis is on details such as road feedback, comfort, passion and emotion. Rather than merely complete a checklist, Alfas are designed to spice up your life!
Heritage
Alfa Romeo has another important asset going for it: heritage. The brand Anonima Lombarda Fabbrica Automobili ("ALFA") was created in 1910 on the outskirts of Milan. Italian engineer and businessman Nicola Romeo took ownership of the brand in 1915, hence the name Alfa Romeo. Throughout its history, the brand has produced countless legendary vehicles and been associated with famed engineers and design studios, such as Pininfarina. It's impressive to know that Enzo Ferrari, the founder of the Ferrari brand, drove for Alfa Romeo and helped manage their racing teams during the 1920s and 1930s. It's also been reported that Henry Ford really appreciated the vehicles of the brand, and would say: "when I see an Alfa Romeo go by, I tip my hat." Beyond their innate quality, there's a reason why legendary brands are trusted: they've been perfecting their craft and held in high regard for a long time.
Motorsport pedigree
Source: Alfa Romeo Sauber F1 Team
Alfa Romeo's heritage is not confined to tradition and important characters: the brand also boasts an impressive racing resume. Alfa Romeo began manufacturing racing cars in 1911, and those cars found success on the most prestigious motorsports events. Alfa Romeo holds the all-time record for the most wins at the Mille Miglia, and to this day remains involved with the commemorative running of the event. Alfa Romeo has also found success in endurance and touring car racing; the Alfa Romeo 155 holds the all-time record for the most racing victories in the popular German Touring Car Championship (DTM), and Alfa Romeo cars have collected 17 European Touring Car Championships as well as won the Le Mans 24 Hours a total of four times. In fact, Alfa Romeo has collected hundreds of trophies in Sports and Touring racing categories. Finally, Alfa Romeo stands out by having won the inaugural Formula One World Championship in 1950, and the brand is again chasing glory in the top category of motor racing, having returned to the F1 championship this year as a title partner to the Sauber F1 Team.
They're good. Real good.
Beyond the heritage and exclusivity of Alfa Romeo, there's a compelling argument to be made for why you should look into purchasing one: Alfa Romeo makes really great cars! The Alfa Romeo Stelvio Quadrifoglio is currently the fastest SUV to lap the Nürburgring, while the Giulia has soundly beaten rivals in countless competitions, having been voted one of 2018's ten best cars by Car and Driver and the 2018 Motor Trend Car of the Year. That's not just beating the competition; it's beating them all.
Ultimately, there is no shortage of good options for buyers in the premium vehicle market. So why did the Wyant Group invest so much effort to bring Alfa Romeo to Saskatoon and Saskatchewan? Doing so is a testament to the Wyant Group's understanding that individuality, uniqueness and identity are also priorities for the customers in this market. It's something that Alfa Romeo emphasizes – and does it exceedingly well.